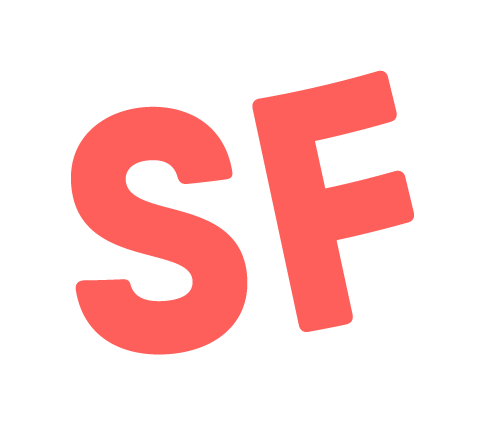 Many people feel nervous to invest in the stock market—and that's normal: there is a lot of fear involved with the idea of investing. Fear of losing money, fear of doing something new and seemingly complicated, and fear of getting involved in a system of big wins and big losses.
However, there are some things that you should keep in mind that will help you get over your fear of investing.
Increase your knowledge
Ignorance is not bliss when it comes to the stock market. Knowing what you're looking at and what you want is essential. When you're educated on stocks and know what to look out for, you'll be better able to decide when to buy and when to sell.

Education will turn into confidence, which will make you feel better about your choices. Investopedia has a fantastic series for beginners on the ins and outs of investment if you're interested in getting started.
Know your goals
Having plans for the future is important. What do you want to be doing in one year? What about five or ten years? Set goals for yourself and your investments. There are several benefits to this.
Setting goals provides a timeline for your investment journey. It also allows you to check off boxes as you meet your goals, which can be quite the motivational tool.
Investing is not the realm in which you want to fly by the seat of your pants. However, it's also incredibly important to be aware that it may take some time to see the return on your investment that you're looking for. If you're playing the game for quick wins, you'll probably be disappointed.
Focus on what you have to gain
It can be easy to only look at the possible losses when it comes to investing. However, this negative mode won't get you anywhere if you're serious about investing your cash. While it's important to be realistic, it's equally important to recognize that there is much to be gained from thoughtful investment.
If you have made educated, thoughtful choices, examine what losses you may take on, but don't dwell on the negative. Focus on what you stand to gain.
Remember: baby steps
As with many other areas, it's perfectly fine to start small with investing.
Many people think only large sums of money are suitable for investment, but you are perfectly entitled to start with small amounts in the hundreds, or even tens, of dollars.
By doing this, you don't risk much in terms of losses, which is ideal if you want to get some experience and learn the ins and outs of the system before upping your investment. As you gain confidence and knowledge, you can invest larger sums, which could generate larger profits.
Apps like Robinhood allow you to open an account with no minimum balance, and to purchase fractional shares to build your portfolio.
Strategize first
What's your investment strategy? Have you got one? Again, don't just dive in head first. In fact, it's better if you don't. There are many strategies to choose from, and you'll need to tailor your own to your personal preferences, investment amount, and desired outcome.
Decide on a plan and execute it accordingly. You can change the plan in the future, but it is important to start with something simple so that you don't become overwhelmed and give up entirely.
You should get some advice on your investment strategy from an expert, they'll show you how to get started and point you in the right direction for your aspirations.
Your strategy should include areas of focus like:
What type(s) of companies you're interested in trading,
Price per share that you are happy to buy and sell at,
How long you want to hold your shares,
Methods of analysis for profits and losses.
Just do it
As the saying goes, sometimes you need to just do it. Once you've followed the other steps—by educating yourself, setting goals, quieting your fears by focusing on what you stand to gain, being comfortable with the amount you could lose and creating a strategy that you will follow—it's time to just bite the bullet and do it. The fear of investing may still be there, but once you get started, those fears will wash away as you focus on the here and now.
And that's that! Remember, all investors have to start somewhere, and every successful investor had that first investment that was a completely new and unknown experience for them. There's no better time than now to start your investment journey.